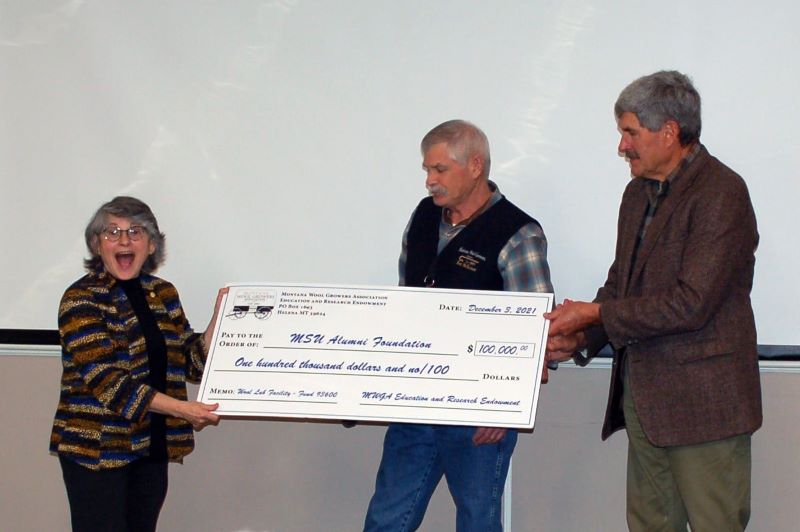 Make a Donation
To make a donation to the fund, checks can be made out to: 
Montana Wool Growers Association Memorial Fund
Checks can be mailed to:
Montana Wool Growers Association
PO Box 1693
Helena, MT 59624  
After making a donation, you will receive a transactional receipt. If the memorial donation is sent in memory of someone, that person's family will also receive an acknowledgment. Funds donated to the Memorial Fund are required to be used for educational or research purposes only and cannot be used for expenses of the Wool Growers Association.
History of the Fund
The Montana Wool Grower Memorial Fund (official name "Educational and Research Endowment Fund") was established in 1983 when over $100 was sent to the association in memory of Miles City sheepman/wool buyer, Duncan McDonald.  A savings account was established for such a purpose and others wanting to remember longtime sheepmen, be they friends or relatives, made similar donations. In 1984, the Board filed the necessary papers to make such gifts tax deductible and a three-person board was appointed to oversee the account.  The original board consisted of Don McKamey, Bill Lehfeldt, and Ralph Dreyer.
The present board consists of John Baucus – chairman, Bob Lehfeldt and Jack McRae.